The next blood drive at Salem will be on Sunday, June 11, from 9:00 a.m. to 1:00 p.m. in the blood mobile on the circle drive. The number one excuse for not donating is "No one asked me to!" so we need Salem members to sign up and ask friends and family to donate.
It's easy to sign up! You can stop by the kiosk in the Fellowship Hall or log onto www.eblooddrive.org (Organization #0954) and sign up from the convenience of your home.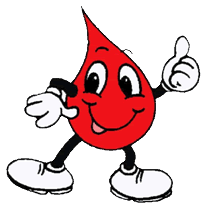 There is always a need for blood. Medical technology has provided many life-saving discoveries over the years, but there is still no substitute for blood. In a medical emergency, often the most important element is the availability of blood. Blood donations can help a variety of individuals: trauma victims, surgery patients, premature babies, individuals with anemia, cancer patients and many more. Every blood donation has the potential to save up to three lives!
Individuals who are 16 years old and 122 pounds (with parental consent), or at least 17 years old and 110 pounds; and are in general good health can donate blood. Sign up on line or Sunday morning.
Walk-ins are welcome!  All donors (and those who attempt to donate) will receive homemade chocolate chip cookies!
Mark your calendar now for our remaining 2017 Blood Drives from 9 a.m. to 1:00 p.m. on Oct. 15!